MIRJAM BLEEKER PHOTOGRAPHY

so many years of traveling, leading to so many experiences and impressions captured in an extensive archive of images
SUKHA - AMSTERDAM

Paradise found in the city
prints on high end photo paper
framed in different sizes and colors
so that everyone can experience a part of my journey at home
WELCOME TO VISIT MY STUDIO
MIRJAM BLEEKER PHOTOGRAPHY
so many years of traveling, leading to so many experiences and impressions captured in an extensive archive of images
View prints
SUKHA - AMSTERDAM
Paradise found in the city
prints on high end photo paper
framed in different sizes and colors
so that everyone can experience a part of my journey at home
WELCOME TO VISIT MY STUDIO
Collections of my journey
COLORFUL HANDMADE WOODEN FRAMES
The photos are printed on high end photo paper and framed in different sizes and colors to fit your needs. All wooden frames are handmade and come in three different options:
1. WOODEN FRAME WITH A PRINT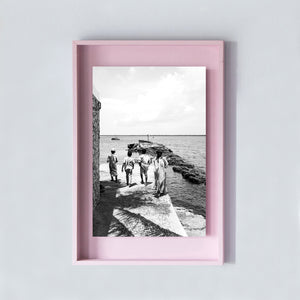 2. WOODEN FRAME WITH A SMALLER PRINT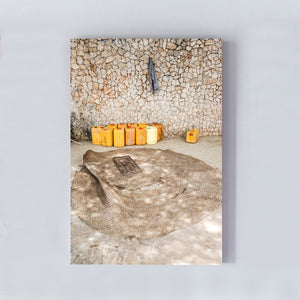 3. PRINT ON A PAINTED WOODEN PLATE
Custom content
SUKHA - AMSTERDAM
This summer I had the chance to show my work in my favourite shop in Amsterdam. Sukha in the Haarlemmerstraat.
They painted the wall yellow for me and you could travel all summer long.
COTTONCAKE
In de Pijp in Amsterdam you will find this pearl called Cottoncake. My work was also on display in this shop during this summer.
Mirjam Bleeker
For years I traveled the world as a photographer, pursuing the most beautiful and extraordinary places and people.  
Most of this work has appeared in international travel- and interior magazines. I have also published my work in 5 books, some co-created with artist and friend  Frank Visser.
Now that traveling and experiencing the unknown is limited for most of us, I decided to share the pictures I made during these trips so that everyone can experience a part of my journey at home.
IJM colour
Most of the photos were taken during the many journeys I made with friend and artist Frank Visser. Frank also has his own color line, called IJM colour. I use these beautiful colors for the frames.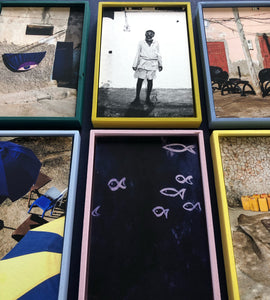 LIST OF DESTINATIONS
In addition to the selected countries, there are many more destinations; like Mexico, Ecuador, Amazon, Morocco, Uganda, Taiwan, Brazil, Colombia, Chile, Peru, Antigua, Japan, China, Kenia, Algeria, Ethiopia, Mauretania, Jordan, Namibia and many countries in Europe. 
For more information or a studio visit you can contact me : mailto:mirjam@mirjambleeker.nl